Like Nothing Happened
Drama
A happily married couple struggles to keep their love alive after a miscarriage shatters their dream of starting a family.
Directed by Catherine Black
Starring Pilar Holland, Jeremy Andorfer Lopez
Written by Katina Nikou, Daniel Tuttel
Produced by Pilar Holland
Original Score by Ryan Rapsys
Cinematography by Senda Bonnet
A Black and Red Production
Best Short WINNER Rock The Shorts Film Festival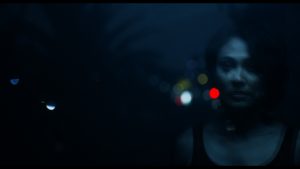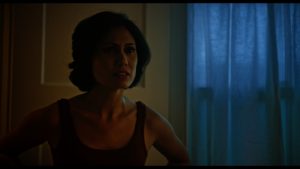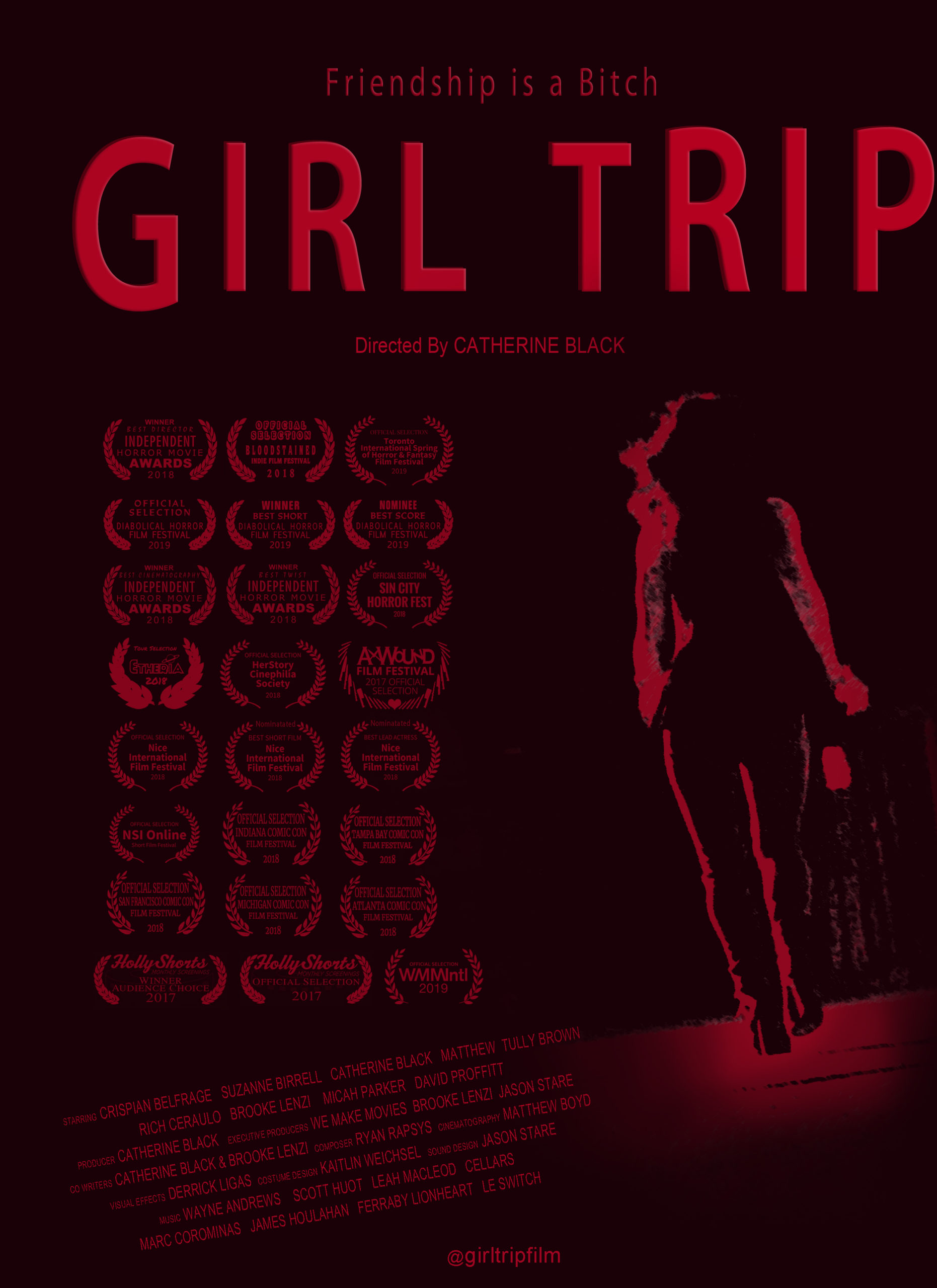 GIRL TRIP
Dark Comedy | Horror | Thriller
A fun road trip ends in murder and mayhem when hidden resentments between best friends surface and everyone learns the hard way never to get in the middle of a catfight.
Directed by Catherine Black
Co-Written by: Catherine Black, Brooke Lenzi
Cinematography by: Matthew Boyd
Produced by: Catherine Black
Edited by: Travis Flournoy
Sound Design by: Jason Stare
VFX: Derrek Ligas
Color Correction: Jason Knutzen
Original Score Composed by: Ryan Rapsys
Additional Music: Cellars, Wayne Andrews with Leah MacLeod, Ferraby Lionheart, Le Switch, James Houlahan, Marc Corominas – Chem Music Project
Audience Choice WINNER 2017 Hollyshorts
Best Director WINNER, Best Cinematography WINNER, Best Twist WINNER 2018 Independent Horror Movie Awards
Best Short (WINNER) 2019 Diabolical Horror Film Festival Carnage Award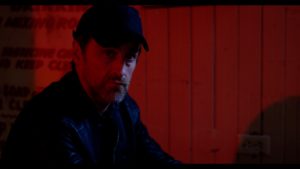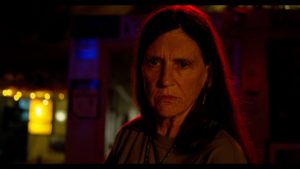 De Puta madre a love story
Surreal Drama | Dark Comedy
An idyllic picnic turns dangerous, forcing a kidnapped woman to struggle with her delusional ex-lover in a surreal exploration of love, obsession, and letting go.
Writer/Director: Catherine Black
Producer: Catherine Black, Jason Stare
Cinematographer: Bradley Stonesifer
Actors: Catherine Black & Pierluca Arancio
Costume Designer: Kaitlin Weichsel
Composer: Mark Kondracki
Additional Original Music: Sea Of Bees
Editor: Travis Flournoy
Sound Designer: Chance Pemberton
WINNER Best Director 2015 London IFF
WINNER Best Cinematography 2014 Columbia Gorge IFF
WINNER Best Lead Actress 2014 Madrid IFF
Special Mention 2015 I Filmmaker IFF