Like Nothing Happened
Drama
A happily married couple struggles to keep their love alive after a miscarriage shatters their dream of starting a family.
Directed by Catherine Black
Starring Pilar Holland, Jeremy Andorfer Lopez
Written by Katina Nikou, Daniel Tuttel
Produced by Pilar Holland
Original Score by Ryan Rapsys
Cinematography by Senda Bonnet
A Black and Red Production
Best Drama WINNER Rock The Shorts Film Festival (2021)
NOW streaming on Reel Women's Network!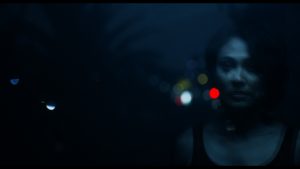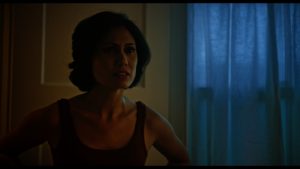 FREE CHARITY
Dramedy
A desperate actress with narcolepsy moves back home and struggles to accept the dying wishes of her disabled sister in a Christian cult and the dysfunctional family she ran away from, while trying to figure out what to do for a living.
Written and Directed by Catherine Black
A Cat Black Film
NOW a feature length film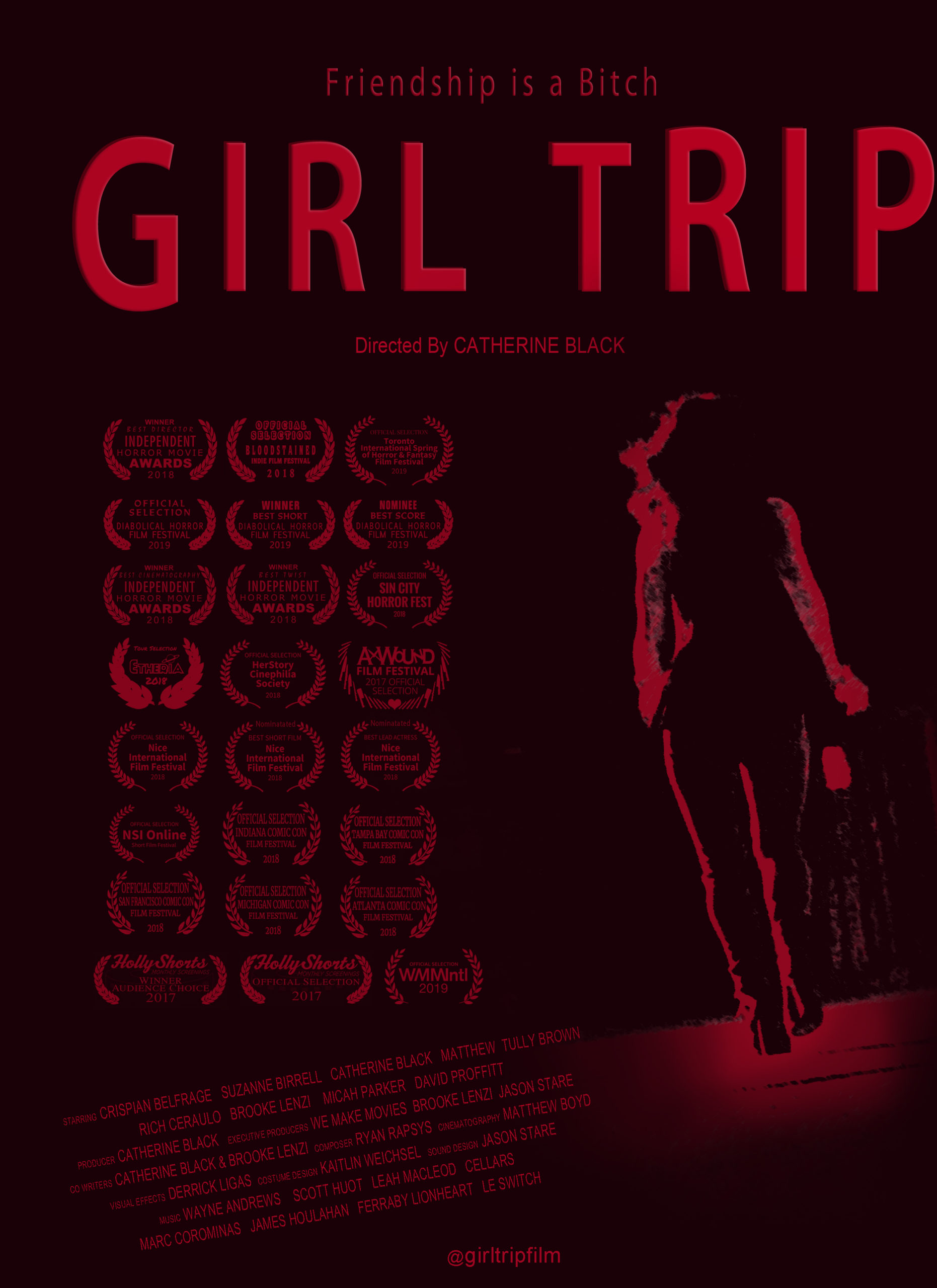 GIRL TRIP
Dark Comedy | Horror | Thriller
A fun road trip ends in murder and mayhem when hidden resentments between best friends surface and everyone learns the hard way never to get in the middle of a catfight.
Directed by Catherine Black
Co-Written by: Catherine Black, Brooke Lenzi
Cinematography by: Matthew Boyd
Produced by: Catherine Black
Edited by: Travis Flournoy
Sound Design by: Jason Stare
VFX: Derrek Ligas
Color Correction: Jason Knutzen
Original Score Composed by: Ryan Rapsys
Additional Music: Cellars, Wayne Andrews with Leah MacLeod, Ferraby Lionheart, Le Switch, James Houlahan, Marc Corominas – Chem Music Project
Worldwide distribution with Horror Collective and Entertainment Squad
Diabolical Horror Film Festival Carnage Award (2019) – Best Short WINNER, Independent Horror Movie Awards (2018) – Best Director WINNER (Catherine Black), Independent Horror Movie Awards (2018) – Best Cinematography WINNER (Matthew Boyd), Independent Horror Movie Awards (2018) – Best Twist WINNER, Hollyshorts (2017) – Audience Choice WINNER
*** Also a proof of concept for a TV series. Inquire for more information.***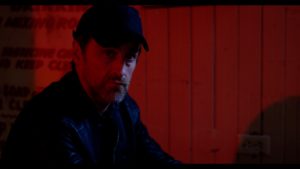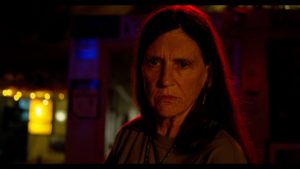 De Puta madre a love story
Surreal Drama | Dark Comedy
An idyllic picnic turns dangerous, forcing a kidnapped woman to struggle with her delusional ex-lover in a surreal exploration of love, obsession, and letting go.
Writer/Director: Catherine Black
Producer: Catherine Black, Jason Stare
Cinematographer: Bradley Stonesifer
Actors: Catherine Black & Pierluca Arancio
Costume Designer: Kaitlin Weichsel
Composer: Mark Kondracki
Additional Original Music: Sea Of Bees
Editor: Travis Flournoy
Sound Designer: Chance Pemberton
WINNER Best Director 2015 London IFF
WINNER Best Cinematography 2014 Columbia Gorge IFF
WINNER Best Lead Actress 2014 Madrid IFF
Special Mention 2015 I Filmmaker IFF